"Glamorgan Cricket – the 1920s and 1930s"
The first in the special series of Glamorgan Cricket's Anniversary Talks will be held on 27 January, starting at 19:00 as part of the popular series of virtual talks held via ZOOM by the CC4 Museum of Welsh Cricket.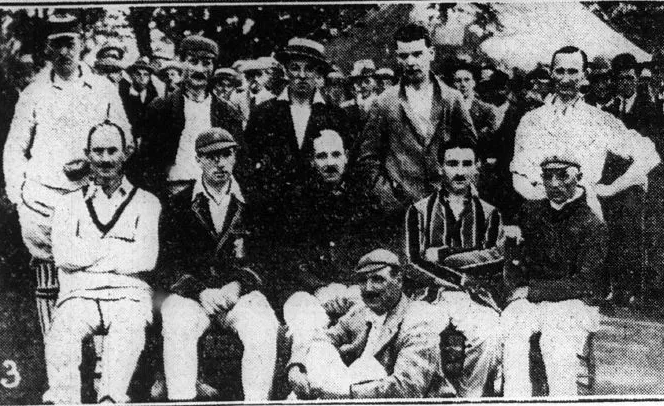 The first talk, entitled "Glamorgan Cricket – the 1920s and 1930s" will look at the Club's first two decades as a first-class county and will involve the offspring of some of the Club's pioneering players.
The grand-daughter of Norman Riches, the man who captained Glamorgan in their inaugural season in 1921 and led the team to victory against Sussex at the Arms Park in their first-ever County Championship will be one of the speakers, together with the son of Freddie Mathias, who was one of the larger-than-life amateurs who assisted the Welsh county in their first decade of Championship cricket.
Also speaking will be the daughter and grand-daughter of Maurice Turnbull who led Glamorgan during the 1930s, besides playing Test Cricket for England and win rugby caps for Wales. The evening will also contain a short review of events leading up to the Club's application for first-class status, as well as a series of special films and photographic presentations from the Club's earliest days in the world of first-class cricket.
Once again, attendance at the virtual meeting will be free of charge with those wishing to attend being asked to send an email to museum@glamorgancricket.co.uk by noon on 26 January. A confirmation reply will be sent out, whilst joining details for the meeting itself will be sent by email at approx. 18:00 on 27 January.