"An Evening with Adrian Dale"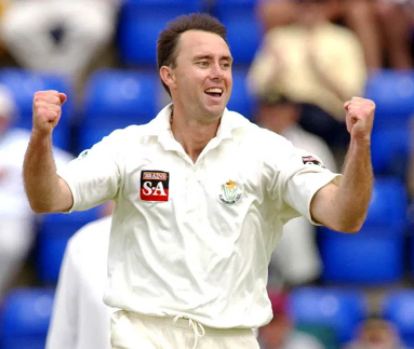 Adrian Dale, the former Glamorgan all-rounder who was a member of the 1997 Championship-winning team, will be the next speaker in the popular series of virtual talks held via ZOOM by the CC4 Museum of Welsh Cricket.
"An Evening with Adrian Dale" will commence at 19:00 on 11 February with Adrian looking back on his hugely successful county career, which also saw the all-rounder feature in the Welsh county's team which won the Sunday League in 1993, besides that summer sharing a record-breaking stand with Viv Richards at Sophia Gardens, in addition to featuring in the Welsh county's team which played in the B&H Final at Lord's in 2000 besides winning One-Day titles in 2002 and 2004, plus an appearance at T20 Finals Day during the latter summer.
Adrian will also be reflecting on playing for England A as well as his recent work, coaching in Auckland and captaining New Zealand in the Over 50's World Cup.
Once again, attendance at the meeting will be free of charge with those wishing to attend being asked to send an email to museum@glamorgancricket.co.uk by 17:00 on 10 February. A confirmation reply will be sent out, together with further instructions and joining details for the meeting.
We also welcome questions in advance so please send details of any questions for Adrian to museum@glamorgancricket.co.uk