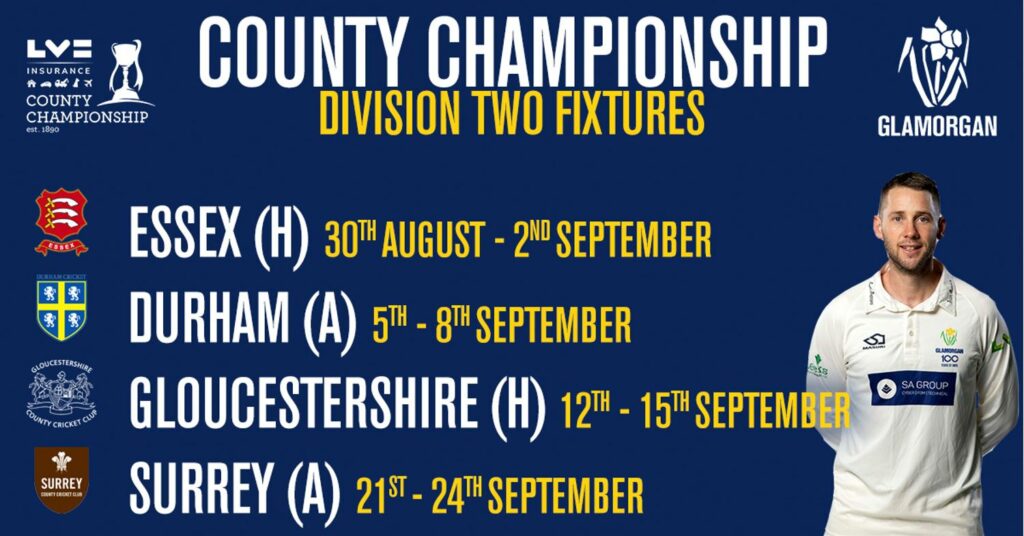 Having played ten games in the initial Group Stage, the 18 First-Class Counties have been split into three Divisions based on finishing positions in their respective groups. In the Division Stage, each county will play four more County Championship matches to determine their final finishing position.
They will not play against the other team from their initial group, but will carry through half the number of points it scored in the two matches played against that team in the Group Stage. This could result in half points being carried forward.
So, for example, Northamptonshire and Glamorgan both progressed to Division Two from Group Three and Northamptonshire carry forward 16 points – half of the 32 points they gained against Glamorgan thanks to a win and a draw. Glamorgan take through 11.5 points from the draw and accumulated bonus points from those two matches.