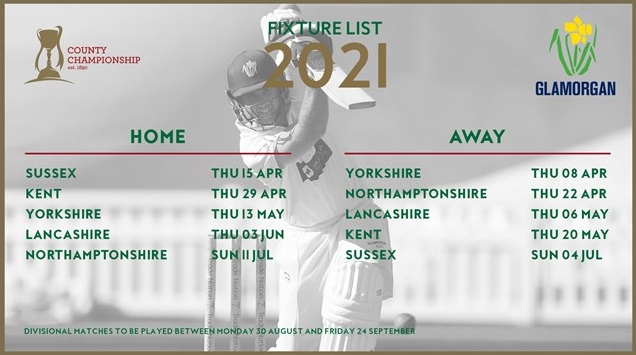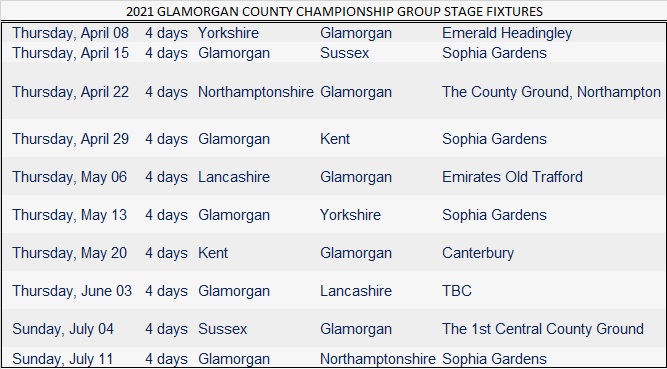 *Fixtures for the Royal London Cup, the Vitality Blast, The Hundred, and other tournaments will be released in the new year*
The First-Class Counties agreed in October to reshape the Men's County Championship structure for next summer only to help mitigate against the possible impact of COVID-19.
Each First-Class County has initially been placed into one of three seeded groups of six and has been scheduled to play five home matches and five away matches during the Group Stage.
The opening nine rounds of Group Stage matches are to be played on consecutive weeks and all are due to begin on a Thursday with a scheduled Sunday finish.
The Group Stage will conclude in July with the Round 10 and 11 matches to begin on a Sunday. All the First-Class Counties will play in the final round of Group Stage fixtures.
The top two counties in each group, at the end of the Group Stage, will progress to Division One, with the other counties moving into Divisions Two and Three, where they will each play a further four matches.
The winner of Division One will be crowned the 2021 County Championship winners.
The opening round of Divisional Stage matches will begin on the Bank Holiday Monday 30 August.
The five-day Bob Willis Trophy final will be played between the top two counties in Division One and is scheduled to start on Tuesday 27 September.
*Fixtures for the Royal London Cup, the Vitality Blast, The Hundred, and other tournaments will be released in the new year*