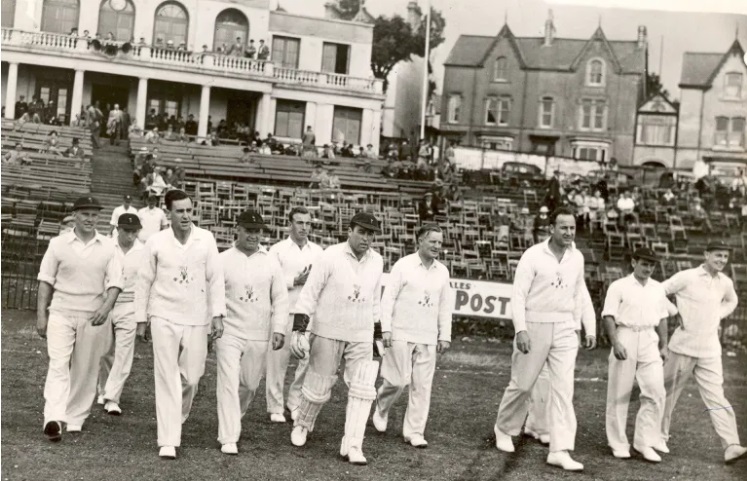 The next in the special series of Glamorgan Cricket's Anniversary Talks will be held on 24 February, starting at 19:00, as part of the popular series of virtual talks held via ZOOM by the CC4 Museum of Welsh Cricket.
The second talk, entitled "Glamorgan Cricket – the 1940s and 1950s", will involve the sons and daughters of some of the Welsh county's players who featured during the decades when the Welsh county won the Championship title for the first-ever time, as well as defeating the 1951 South Africans at Swansea, and building on the Club's progress during the 1930s under Maurice Turnbull.
The family of Wilf Wooller, the man who captained Glamorgan to the county title in 1948 plus the victory over the Springboks, will be amongst those taking part, plus the son of Haydn Davies, the Club's great wicket-keeper, as well as the son of Bernard Hedges, their outstanding opening batsman together with Alan Jones, Glamorgan's legendary batsman, who joined the Club's junior staff during the mid-1950s.
Once again, the evening will also include a couple of special films about this pivotal period in the Club's history, as well as a photographic presentation using copyrighted material from the Club's Archives.
This talk can be viewed online:
The next CC4 Museum of Welsh Cricket talk – 6 March (19:00) – "A evening with Matthew Elliott" – the former Glamorgan, Yorkshire and Australian batsman will be reflecting on his career in county and Test cricket.