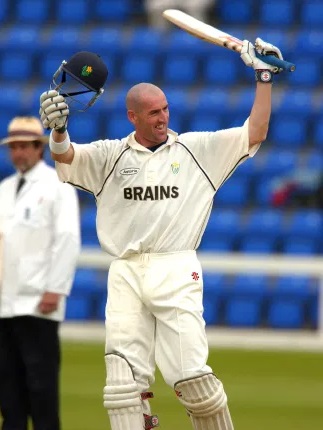 Matthew Elliott will be the next speaker in the popular series of virtual talks held via ZOOM by the CC4 Museum of Welsh Cricket. 
The talk with Matthew Elliott will take place via ZOOM starting at 19:00 on Saturday, 6 March with Matthew reflecting on his outstanding playing career in domestic cricket with Victoria, South Australia, Glamorgan and Yorkshire, as well as his time in international cricket with Australia. In particular, Matthew will be recalling his time in Wales as the Welsh county won the Sunday League title in 2004, as well as playing for Glamorgan in the Benson and Hedges Cup Final of 2000, and at T20 Finals Day in 2004. In addition, Matthew will also be talking about his life after retiring from playing professional cricket.
Once again, attendance at the virtual meeting will be free of charge with those wishing to attend being asked to send an email to museum@glamorgancricket.co.uk by 1700 on Friday, 5 March. A confirmation reply will be sent out, together with further instructions and log on details.
We also welcome questions in advance so please send details of any questions for Matthew to museum@glamorgancricket.co.uk