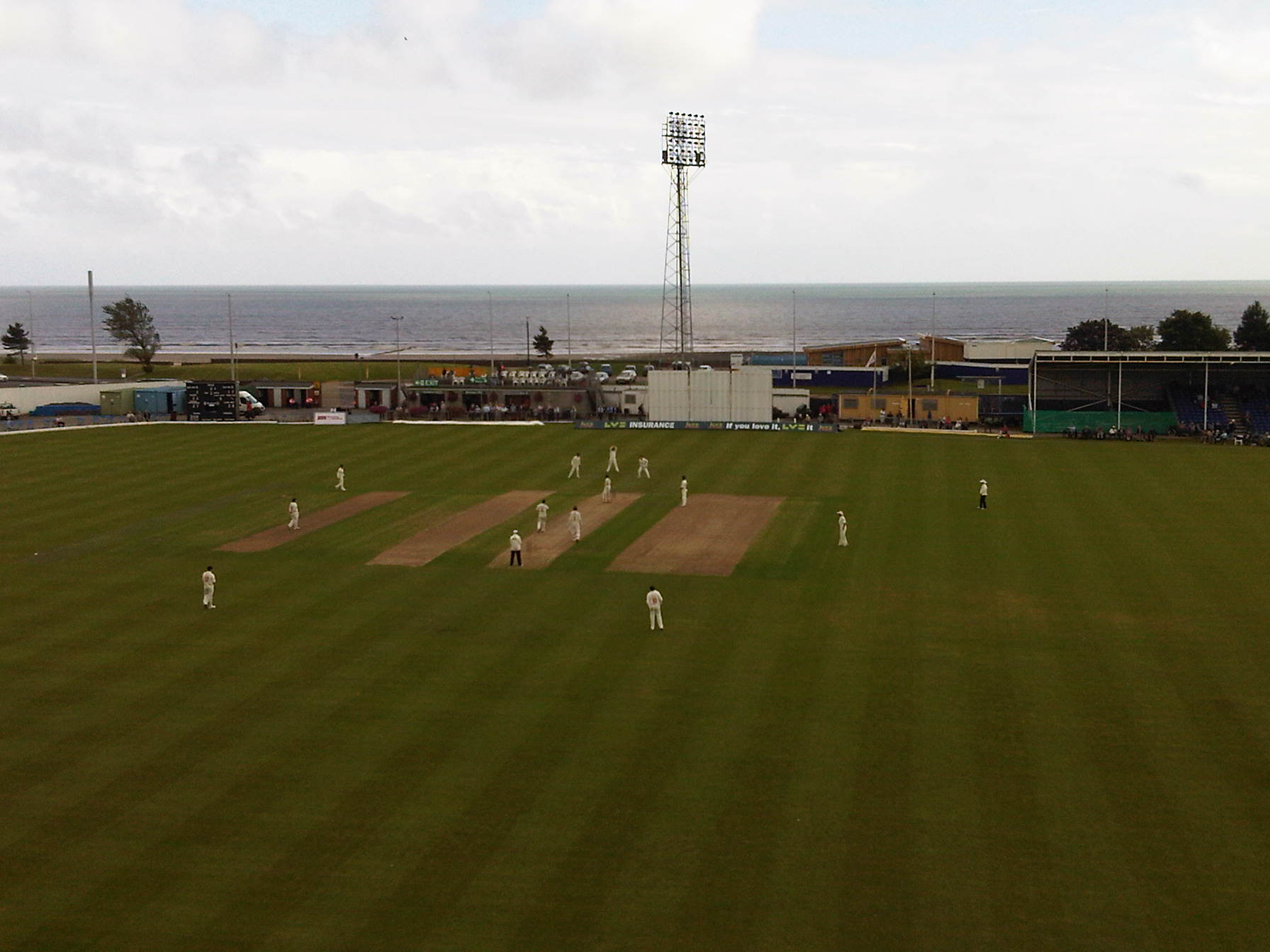 There is no other ground in the UK that is able to offer the unique experience of watching first-class cricket with a magnificent sea view whilst at the same time entertaining clients or holding a business meeting.
Hospitality and sponsorship are important ingredients in the continued success of the Swansea and West Wales Cricket Festival.  The very positive feedback from those businesses or individuals who have taken corporate hospitality and sponsorship packages in recent years shows that the Festival is also important to them and their clients.
Feedback also shows that supporters and hospitality clients derive greater enjoyment when it comes to attending games at festival grounds. St. Helen's, with its superb maritime location overlooking Swansea Bay and the Mumbles, certainly comes high in this category.
As we all appreciate there would be no first-class cricket played in West Wales without the support the Balconiers receive from the business community and the financial institutions across South and West Wales.
We continue to be most grateful to all those companies and individuals who had taken up the various hospitality packages during the five-day event. Very many of you have been supportive year-on-year and your unquestionable loyalty is much appreciated.
Our thanks also go to the numerous cricket clubs and old pupils' associations who come for a cricket day-out, and who regularly enjoy our 'Cricket Club' hospitality packages.
The Balconiers are delighted to confirm that once again Peter Lynn and Partners Solicitors will be our main sponsor for the 2016 Swansea and West Wales Cricket Festival.
" We are very proud to assist the Balconiers in keeping first class cricket in

Uncomplicated and easy English tongue Documents for many different familiar subject areas for youngsters not to mention Learners. Obtain Composition Subject areas on French as well as Dissertation creative ideas meant for Youngster essay writer service.

Swansea. We fully support Glamorgan and wish the boys every success this season."
Peter Lynn, Senior Partner
Options …
Once again we have been successful in negotiating  a range of packages with Swansea RFC. Our hospitality packages represent excellent value for money and compare extremely favourably with other sporting venues across South Wales.
We invite you, therefore, to consider choosing one of the hospitality or sponsorship packages on offer. You could bring friends, family or business colleagues for a day out at St. Helen's, enjoying cricket at probably the most historic of all out-grounds in the UK – and at the same time helping our on-going campaign to ensure that Festival Cricket continues to be played at Swansea.
Hospitality …
We are pleased to announce that all our hospitality packages have been held at 2015 prices, and continue to represent excellent value for money.
This year's fixture format enables us to offer the sponsorship packages on four out of the five Festival days – Sunday, Wednesday, Thursday and Friday.
As last year, three hospitality packages are available, as follows:
Package A  – An opportunity to book an exclusive hospitality suite that can cater for up to 20 people. This package includes:
Private viewing facilities
VIP match ticket
Three-course lunch with a choice of three menus
Afternoon tea
Account Bar facility
Match programme/scorecard.
We also have a suite for 40/60 people.
Package B  –  This package is available for tables of ten in the St. Helen's Lounge/President Suite and includes a three-course business carvery lunch and afternoon tea.
Package C  –  This package offers the opportunity to add business facilities to Package A (priced on multiples of ten people). Why not use your hospitality suite for an educational, marketing or promotional seminar before the cricket starts? We can support your early start with light refreshments at a small extra cost.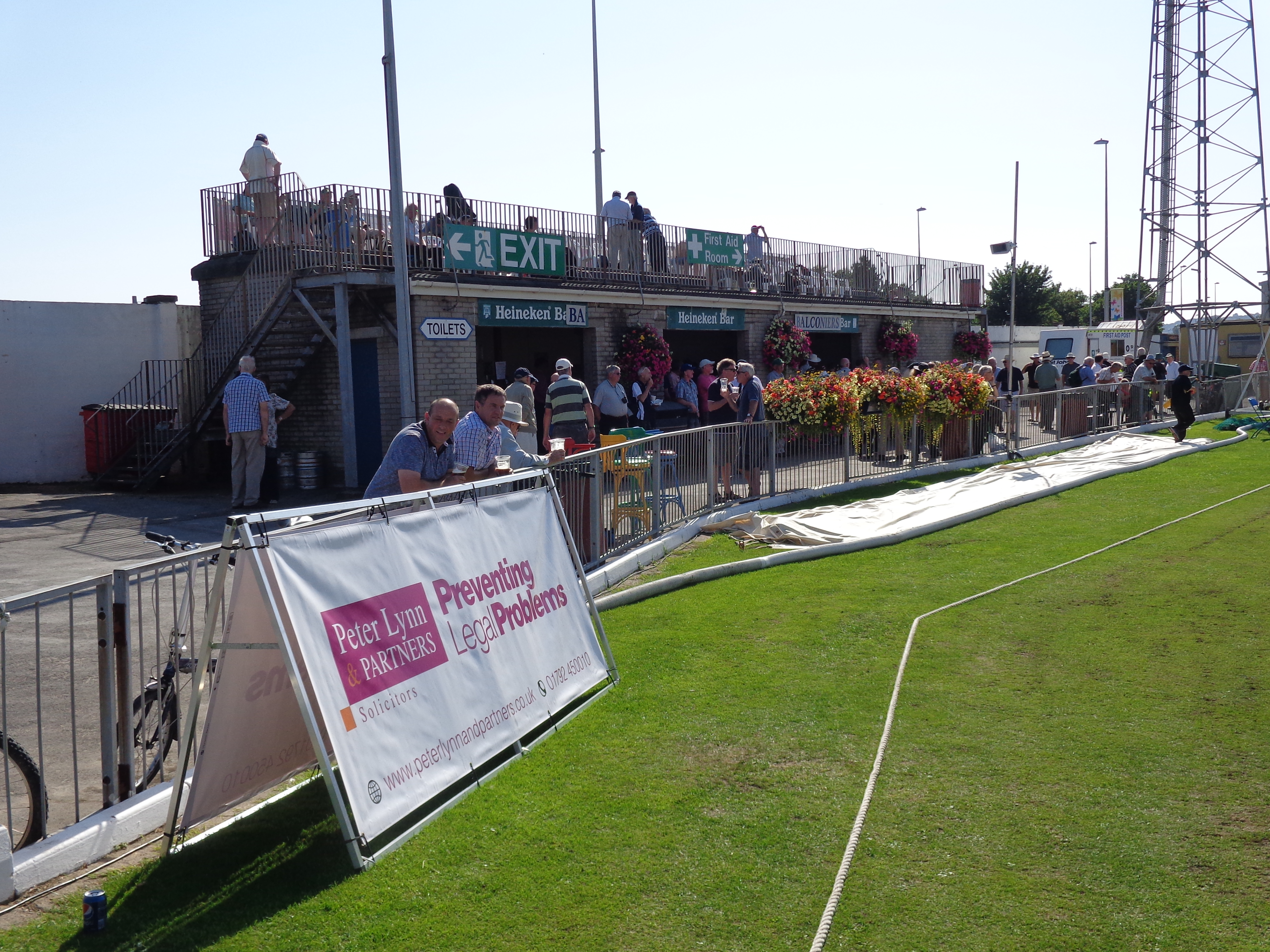 Sponsorship …
There are two sponsorship opportunities, as follows:
Match ball sponsorship for any day of the Festival
This includes VIP match tickets for five people plus a three-course business carvery lunch and afternoon tea available in the St. Helen's Lounge/President Suite. 
Main match day sponsor for any day of the Festival
This is the same as the match ball above but it is for ten people.
We hope one of these options will be of interest to you.
For prices, and to discuss any of the options (and get a booking form), please contact any of the following committee members:
Clive Hemp on 01792 201 354 / 07940 543 798  or email clivehemp@aol.com
John Williams on 01792 414 333 / 07973 479 613 or email john.balconiers@hotmail.com
Allan Gray on 01792 418 265 or email n.gray50@ntlworld.com
An additional option for cricket clubs, social societies, schools or colleges, and former pupils' associations …
We are pleased to be able to again offer a special additional offer for members of cricket clubs.
This is available for parties of ten or twenty people in the St. Helen's Lounge/President Suite on any of the first four days of the festival.
Sunday 31st July – RL50-1- Day Cup – Glamorgan v Hampshire
and
Wednesday 3rd, Thursday 4th and Friday 5th August – LVCC2 – Glamorgan v Northamptonshire
This package includes:
Private viewing facilities – overlooking Swansea Bay and Mumbles
VIP match ticket
Three-course carvery lunch
Afternoon tea
Private cash bar
Match programme/scorecard
A reminder to everyone taking any of the above packages …
In recognition of your loyal support in helping us to secure Festival Cricket at St. Helen's, you will be able to purchase tickets on a priority booking basis for International Matches at the SSE SWALEC Stadium through the Balconiers.