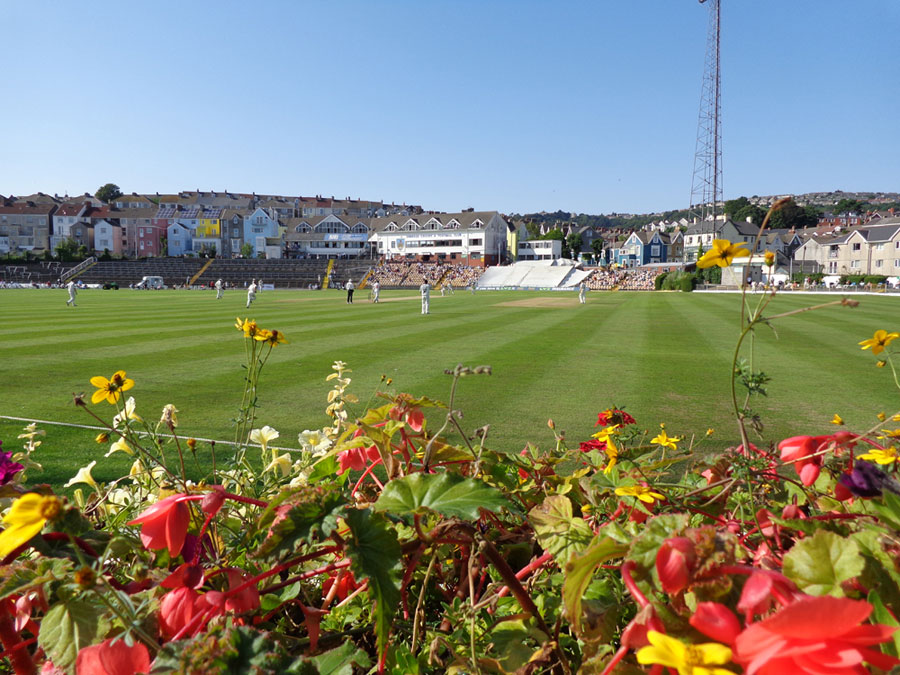 Welcome to the website of the St. Helen's Balconiers
Croeso i wefan Orielwyr San Helen
The Balconiers is a well-established and highly-regarded association dedicated to supporting and celebrating Glamorgan cricket and cricketers and, in particular, the continuation of first-class cricket in West Wales.
The Balconiers continue:
to organise the annual Swansea and West Wales Cricket Festival at St. Helen's
to run a programme of residential tours to Glamorgan's away County Championship matches
to recognise outstanding individual performances through our end-of-season awards presentation
to support and celebrate all aspects of Glamorgan cricket
Remember there's a warm welcome for you to join us on The Balconiers' Daffodil Tours, at The Swansea and West Wales Cricket Festival and at our other events, even if you don't live in South Wales.   Please do contact us.
2017 marked the fortieth anniversary of Glamorgan's famous appearance at Lords in the Gillette Cup Final against Middlesex. It was a wonderful achievement for a County side such as Glamorgan to be in their first Lords Final and Andrew Hignall put together a slide show commemorating the event in the St Helen's Lounge during the fixture with Durham.The guests included members of that 1977 team who attended a very enjoyable evening with supporters where they spoke about the special day.