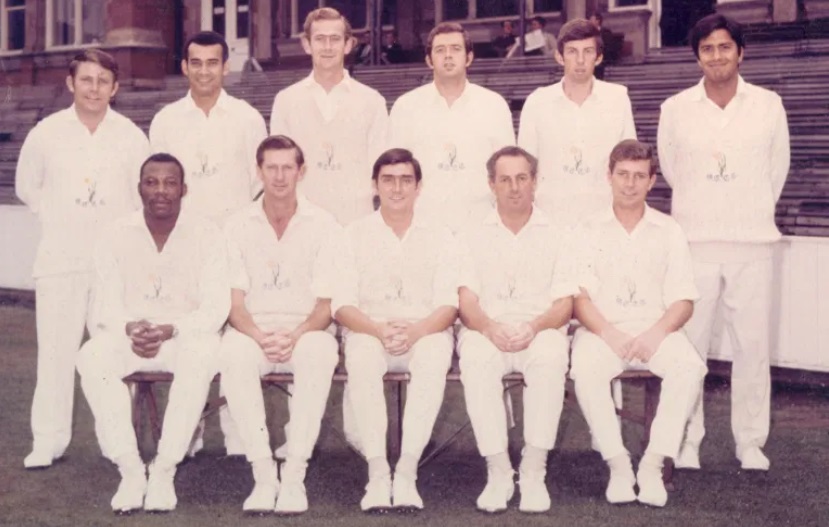 The next in the special series of Anniversary Talks, celebrating Glamorgan Cricket's 100 years as a first-class county, will be held via ZOOM on 24 March, starting at 19:00.
The talk, entitled "Glamorgan Cricket – the 1960s" , will involve a group of the Club's former players as well as the families and descendants of the Welsh county's stars who featured during the decade when Glamorgan won the Championship title for the second time in the Club's history, as well as defeating the 1964 and 1968 Australians at Swansea, in addition to moving from Cardiff Arms Park to Sophia Gardens, besides playing limited-overs cricket for the first time in the Club's history.
Alan Jones and Roger Davis will be amongst the group of former players reminiscing on the 1960s along with the son of Don Shepherd, the legendary Glamorgan bowler, plus the son of Bernard Hedges, their stalwart opening batsman, as well as the family of Wilf Wooller, the Club's legendary captain and secretary, who commentated for BBC Wales TV on what is perhaps the most famous-ever footage of a Glamorgan match as Garry Sobers hit Malcolm Nash for six sixes in an over at St. Helen's in 1968.
Once again, the evening will also include photographic presentations using copyrighted material from the Club's Archives with attendance at the virtual meeting being free of charge.
Anyone wishing to attend is asked to send an email to museum@glamorgancricket.co.uk by noon on 23 March. A confirmation reply will be sent out, plus log-in details for the meeting the following day.