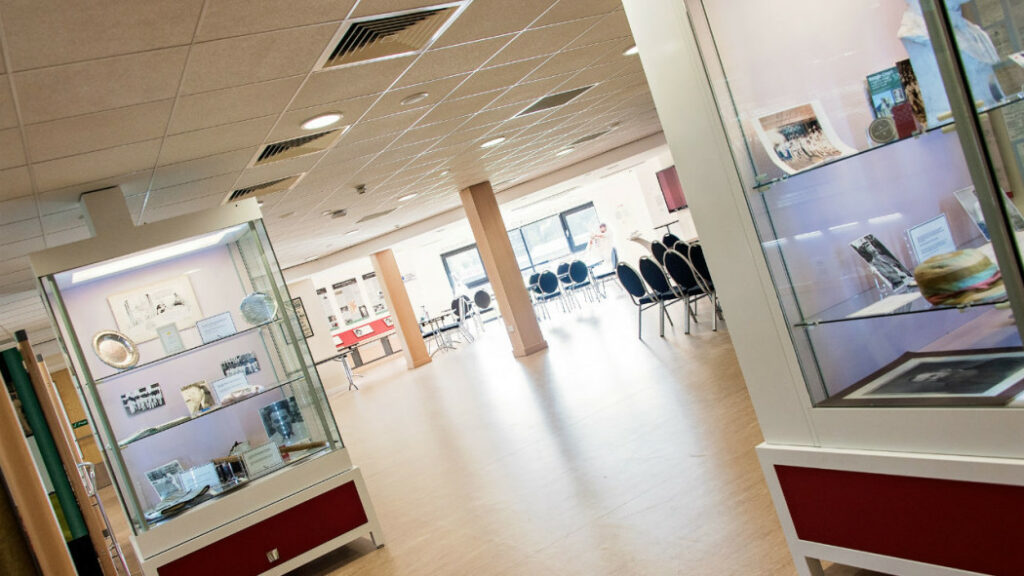 A recording of this talk which took place on October 26th , reflecting on the 1970s and 1980s is now online at www.youtube.com/watch?v=bPzeRY_XIcE , with Hugh Morris, Matthew Maynard, Mike Llewellyn and Alan Jones sharing their memories, together with a short film recalling the 1977 Gillette Cup Final.
The programme of Museum talks, held via ZOOM, for 2021/22 has been confirmed including the next in the popular series of Anniversary Talks, celebrating Glamorgan Cricket's 100 years as a first-class county. "Glamorgan CCC – the 1970s and 1980s" will be held on Tuesday 26th October, starting at 1900.
The talk will involve a group of the Club's former players including Alan Jones, Mike Llewellyn, Alan Wilkins, Hugh Morris and Matthew Maynard, with the evening looking back on the two decades in the life of the Welsh county after the Club's successful seasons during the 1960s.
Although there was less success during these two decades, Glamorgan did reach their first-ever Cup final at Lord's in 1977 – a game remembered by many for that six struck by Mike Llewellyn. The 1980s also saw a new generation of Glamorgan stars emerge, including Hugh Morris, who also had his first taste of captaincy during the 1980s, whilst Matthew Maynard enjoyed a scintillating debut in 1985 striking three successive sixes en route to a century in his first-ever County Championship.
Like Hugh, Matthew went on to play in Test cricket for England, whilst under Alan Jones' tutelage, a successful Glamorgan Colts also emerged during the late 1980s with a group of other homegrown players ho would play with distinction for the Welsh county as well as appearing in international cricket.
Once again, the evening will include a photographic presentation using copyrighted material from the Club's Archives with attendance at the virtual meeting being free of charge. Anyone wishing to attend is asked to send an email to museum@glamorgancricket.co.uk by noon on Monday, 25th October. A confirmation reply will be sent out, with log-in details for the meeting also being emailed to attendees later that day. Further Anniversary Talks will be held online during November and December looking back on the 1990s – a decade which saw the Club win one-day silverware, in addition to the Championship crown in 1997 – as well as the 2000s and 2010s. The programme over the winter months will also include talks with other former Glamorgan players, including Matthew Elliott as well as current players including Kiran Carlson. For further details about the full programme of winter talks, please visit https://glamorgancricketarchives.com/museum-talks/ .